New! Choice of Two 2.5 Gallon (total of 5 gallons) or One 2.5-Gallon container for easier use and storage.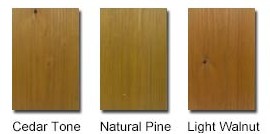 DEFY Marine Seal Wood and Dock Stain is suitable for use on all types of wooden docking materials, providing advanced durability against the harmful effects of exposure to both fresh and salt water. DEFY Marine Seal has been specially formulated using state of the art nano-particle technology to provide superior resistance against ultraviolet color fade and mold and mildew growth.
Do not apply Defy Marine Dock Stain to painted surfaces.